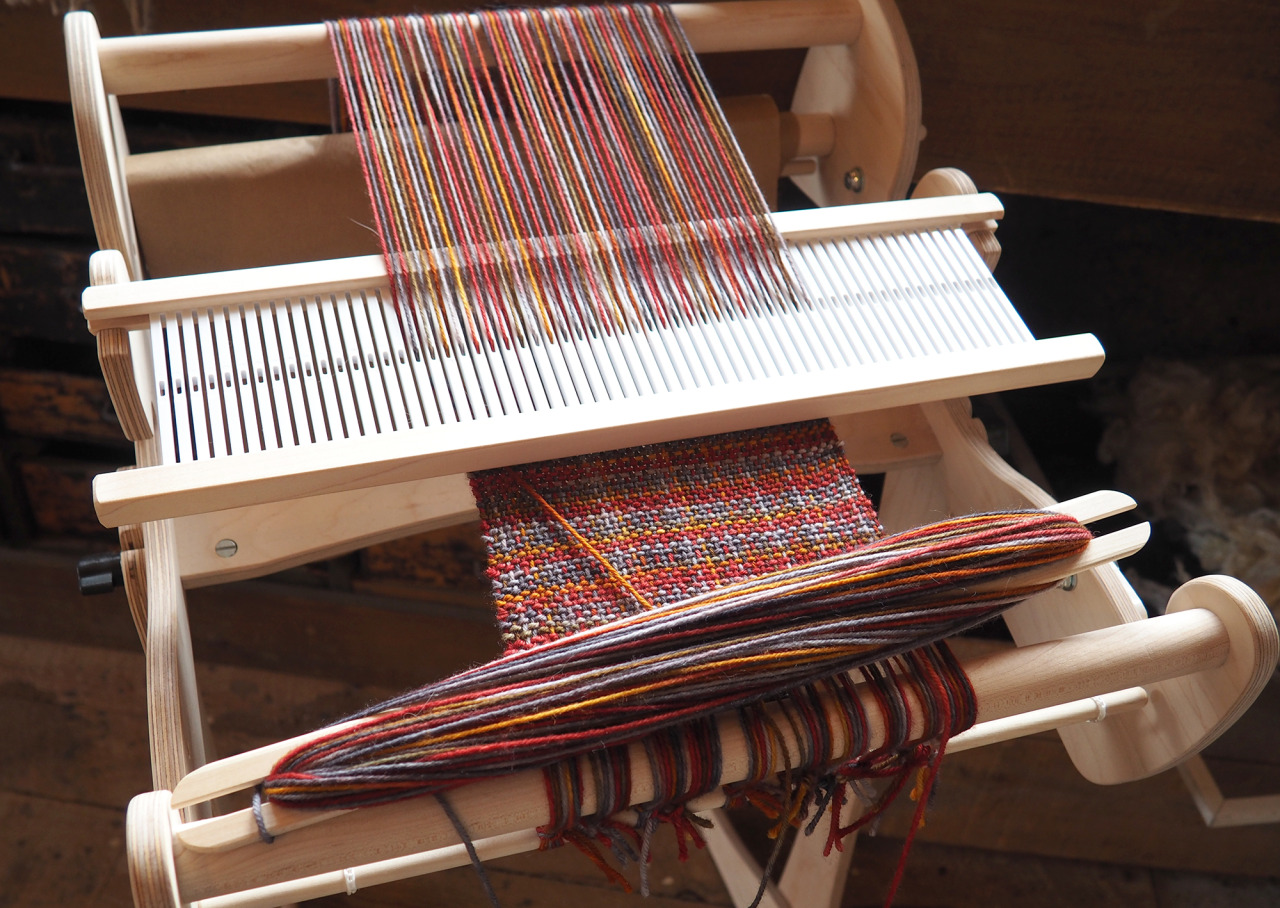 Last weekend I went on a trip to 'Gaspereau Valley Fibres' in Wolfville and I think I could quite happily move in there! They have so much gorgeous wool and even though I have vowed to decrease my stash over the coming year I couldn't leave empty handed, it would have been rude! I treated myself to some gorgeously squishy Merino DK, hand dyed here in Nova Scotia. I love the shifts in blues to greens, so pretty! I was also fairly taken with the loom as well. So far I have never tried weaving but I'm dying to give it a go! I would love to have a loom like this but think I'll start with a small lap one.
Also does anyone spot 'Waterlily' from PomPom Quarterly?! This top has been in my queue for a while now so it was fun to see a sample of it hanging here. It's bumped it right to the top of my 'to knit' pile! I've been busy playing around with pomegranate skin dye lately so think some of the yarn from that experiment may be destined for 'Waterlily'!
Anyway, if you happen to live in, or be visiting Nova Scotia, and you are in the Valley area you should definitely go and make your stash prettier! They specialise in natural fibres and they have a stunning collection. Plus, there are Llamas! Really doesn't get much better!